Your Guide to TikTok Ads
Published on 21st of June 2022
Right now, TikTok ads aren't nearly as popular as ads on Facebook or Instagram. However, interest is growing, meaning more and more brands are including them in their marketing strategies. Still, competition is relatively low, making it the ideal time to get in on the action. With that in mind, it's important to learn more about the ads. With five types of ads in all, you have lots of choices. Let's dig in and look at how the ads compare, so you'll know what to include in your campaign.


In-Feed Ads
TikTok's In-Feed ads are similar ads you can run on Instagram Stories. If you set up one of these ads, it'll appear on TikTok's For You page. The ads are placed between videos, so you can reach people while they scroll through curated content. And just like the rest of the content on the For You page, they can engage with your ad. If they love your ad, they can share it with others or leave a comment.
In-Feed ads can last for 9-15 seconds, and you can include a clickable call to action (CTA). Some common CTAs include "Download" and "Shop Now." You can even send people to your site for more information.
There are a couple of things to keep in mind with In-Feed ads. First, they can blend in and get lost on the For You Page. People tend to scroll quickly, so you need to catch their attention immediately. Creating a full-screen video that creates an emotional connection is the way to go. You can create that connection by announcing a problem right from the jump. Then, let them know you're going to solve it. You'll have their attention at that point, so follow through by solving a problem.


TopView Ads
If you want to reach lots of people at once, you can set up a campaign with TopView ads. These ads are like a billboard, appearing right at the top of the user's feed. According to TikTok's own research, 71 percent of users state that these ads grab their attention.
If you add this ad to your marketing strategy, you'll have up to a full minute to let people know about your brand, products, events, and more. And since the ads automatically play with sound, it'll be easy to get your point across.
These ads do a fantastic job of driving sales. You can turn it into a shoppable post with your product line on display or show off some curated merchandise. Plus, you can add a CTA to get people to take action when viewing the ad.
If you run this type of ad, keep a close eye on your analytics. If you're resonating with your audience, you should get results. If you aren't, spend some time tweaking your ad.


Branded Hashtag Challenge
Have you ever participated in a Hashtag Challenge on TikTok? You can easily find these challenges on the Discovery Page, and they tend to go viral. Instead of just participating, you can create your own with a Branded Hashtag Challenge ad on TikTok.
When people click on the ad, they'll go to a page with information about the Branded Hashtag Challenge. Also, once people make videos, they will appear on the page, providing some inspiration.
You can use these ads to generate interest for a product, get leads, or just to help people learn about your brand. And the best part is that while you'll pay for the ads, you'll also enjoy organic reach through user-generated content.
These ads can be a little on the pricey side, but they generate results. Your business can quickly become a household name with the help of Branded Hashtag Challenge ads.


Branded Effects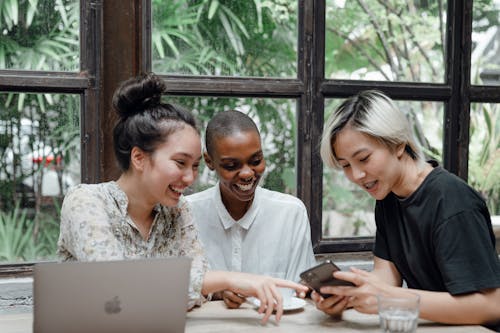 Do you want to get everyone talking about and interacting with your brand on TikTok? If so, Branded Effects might be the right choice for you. You can use it to create brand-specific filters, stickers, and special effects. You can even create games. And while it sounds difficult, you don't need design or technical experience to get started. It's surprisingly simple.
You can set up your Branded Effects campaign to run for 10 days. That'll give people ample time to interact with your brand. If you want to increase exposure and show off your company's fun side, these are the ads for you.


Brand Takeover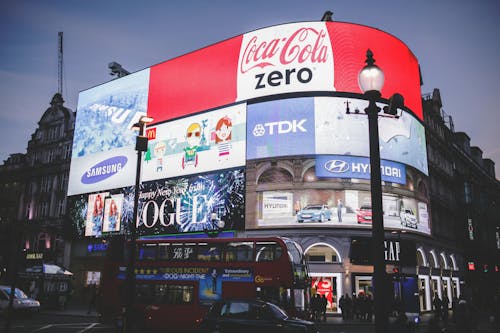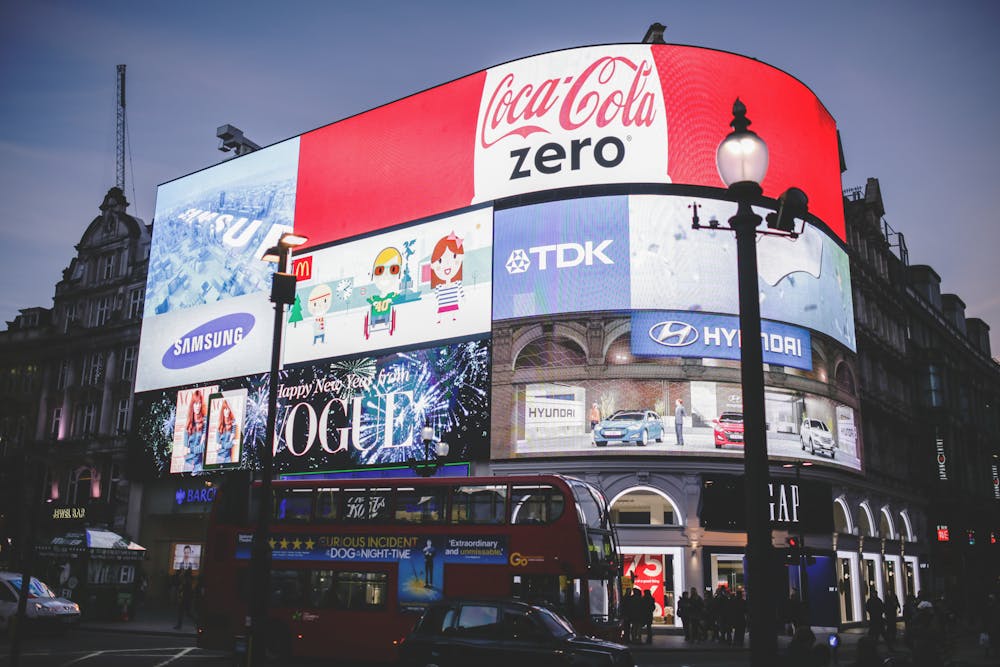 Do you want to get people's attention the second they open the TikTok app? If so, running a Brand Takeover ad campaign might be the right choice. These full-screen ads appear when people open the TikTok app, generating lots of attention. And while that sounds intrusive, TikTok does a great job of making sure they aren't annoying. Users only see a maximum of one Brand Takeover ad each day. Thus, if they see your ad, they won't see anyone else's ad when opening the app that day. However, they can still encounter these ads on the For You page.
Brand Takeover ads are great for building awareness and making announcements. Plus, you can add clickable CTAs to Brand Takeover ads as well.
There is one thing to keep in mind with this type of ad. It's expensive. You will get people's full attention when your ad displays while opening the app, so TikTok charges a premium. You might not have enough in your marketing budget right now but keep it in mind as your revenue increases. Then, you can enjoy maximum exposure with your ad campaign. That's a great way to reach your marketing goals.


Getting Started With TikTok Ads
It's easy to start your first ad campaign. First, go to the TikTok Ads Manager. Then, you can create your campaign. You'll need to choose an objective, budget, and placements. You can also select your target audience.
Play around inside of the TikTok Ads Manager to get comfortable with it. Within a short time, you'll be ready to set up your first ad. Then, you can work toward your goals on TikTok.
Growing naturally

Interested in learning how to grow your TikTok account naturally? Keep reading our blog to find out more.