TikTok Analytics: Measure the Number of Views of Your Videos
Published on 9th of November 2021
If you consistently post content on a video-sharing social platform like TikTok, keeping track of your account's analytics might be necessary to sustain ample growth and engagement.
Sadly, though, you can't track stats such as the particular users viewing your TikTok videos. Well, there used to be a workaround to see the people who visited your profile and apply that to get an idea of who was engaging with your content.
Beyond seeing who viewed your profile and content, you can use many other helpful analytics to help maintain a growing and healthy TikTok profile and make changes as needed to grow your channel's following better.
This will require a few steps—from switching to a "Pro" account to viewing and analyzing your statistics in the Analytics tab. So, in this blog, we'll be sharing a step-by-step process of how you can track views of your TikTok videos.


See video views
Even if you can't scrutinize all the users who saw your video, you can still keep track of video views. Keeping track of views is a must if you want to go viral on TikTok.
Using a complex algorithm that considers the number of views vs. the number of likes and comments, the platform determines which videos appear more on the ''For You'' page.
Thankfully, you can keep track of your video views efficiently via your profile page. Just follow these directions:
Step 1: Open the TikTok app. Click the 'Me' icon at the bottom-right of your screen. You'll get your profile page.


Step 2: If you're not there already, choose the 'Timeline' icon (6 vertical lines) under the 'Edit Profile' button to proceed to your videos.


Step 3:

You'll notice the number of views at the bottom-left side of each posted video. This can be a helpful indicator of how much traction your videos are getting and their popularity.
Suppose you're not satisfied with the number of views, you can always use relevant hashtags, leverage popular trends, make your video super appealing, etc.


Viewing your TikTok channel's analytics
If you want to view your channel's analytics and statistics, you should switch your account to Pro.
Despite the title, the TikTok Pro account does not need any payment or subscription—it only tells TikTok that you're a user who's interested in your analytics and engaged in actively advancing your channel.
We've described the steps you'll need to go through to activate these features below:
Step 1: Click on the 'Me' button just like we did above.


Step 2: Click on the three dots on the top-right side to access your profile's settings.


Step 3: Click on the 'Manage Account' button at the top of the menu.


Step 4: Click on the 'Switch to Pro account' button at the bottom of the Manage Account menu.


Step 5: Pick one of the options available. E.g., if you're using TikTok to advertise, you should choose 'Business.' If you want to become a TikTok celebrity for your talents, choose 'Creator.'


Step 6: On the next page, you'll need to pick which category your content belongs to. Choose and click on 'Next' at the bottom.


Step 7: TikTok will notify you to put in your gender. If you don't want to do so or this is a business account, click on 'Prefer not to say.'


Step 8: To see your analytics, simply go back to the Settings and tap on 'Creator Tools.'

Then, click on "Analytics." The analytics page allows you an assortment of views, which present insights into various sections of your TikTok account. This tab…

presents an overview of your past views and followers


shows an overview of how well your content is doing


offers insights on who follows you


Why are TikTok analytics so important?
Catering the right content to the right audience is incredibly important, as it can determine the difference between winning and losing followers.
Even as a small, growing creator on TikTok, it's essential to keep an eye on your statistics, so you can observe which of your videos has the best engagement, what sort of content is performing well on your profile, who and where your following is, and so much more.
Feeding your content to your audience by creating more of what works is always a fail-safe approach to increase your TikTok following into the profile of your dreams.


How to view TikTok profiles anonymously
There may be times when you want to view someone's TikTok content without signaling them. For example, if you're logged into your TikTok account and use the app to explore a particular profile, it will notify them that you were checking out their content the next day.
You can always like or comment on their videos, letting them know you're only reviewing their profile to enjoy their content. Considering that's not creepy, there's no need to worry about seeing someone else's TikTok content.
If you want to remain anonymous, you can only see their profile when you're not logged into your account.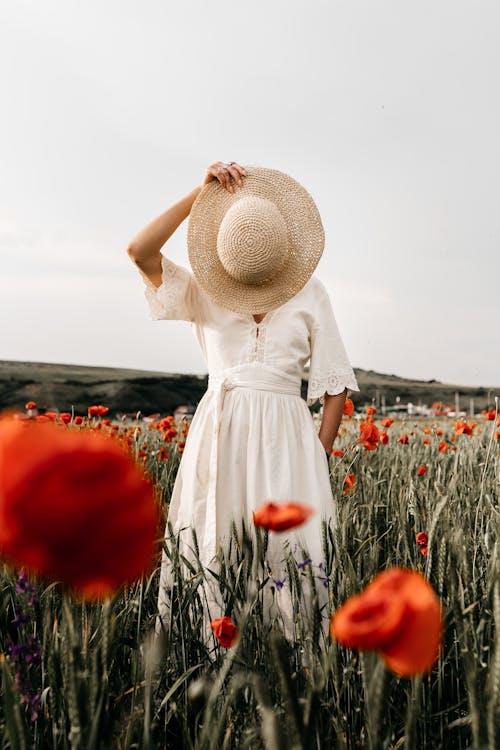 For this purpose, you will need to use an application/tool because the web browser account of TikTok does not permit you to search for another user. Doing this goes like:
Go to your profile and tap the three horizontal dots on the upper right-hand side.


Scroll down and tap 'Logout.'


Verify that you want to sign out of your account.


Visit the home page of TikTok and tap the magnifying glass that states 'Discover' at the bottom of the screen.



Write the username of the account you're looking for and click 'Enter.'
Once you've discovered the account you're interested in, you can anonymously view all of its content. If you can't locate that profile, however, it could be because it's set to private.