How to Create a Successful TikTok Challenge
Published on 1st of March 2022
Nothing goes viral quite as quickly as a successful TikTok challenge. When users see a fun challenge, they are quick to participate and share it with others. This is true, even when a brand creates the challenge.
Of course, not every TikTok challenge goes viral. Some hit the app with a thud, never taking off and reaching new people. However, you can increase your chance of a successful TikTok challenge by following some tips.


Research Successful Challenges
Researching successful challenges is an excellent way to start. With some research, you can see what's worked for brands in the past. Then, you can use that information to create your own challenge.
Chipotle's GuacDance challenge in celebration of National Avocado Day is a fantastic place to start your research. This challenge was a viral sensation, and you can learn quite a bit from it.
Using the hashtag #GuacDance, the brand invited its followers to create dances featuring avocados. It used the viral hit "Guacamole Song" for the challenge and partnered with influencers to help gain traction.
This challenge had everything necessary to be successful. It was creative, included a hot song, used influencers, and had a memorable hashtag. Plus, it had a purpose since it was used to celebrate National Avocado Day. Chipotle even added free guacamole to sweeten the deal.
This is just one of the many successful challenges on TikTok. Take some time to conduct research, so you'll have a better idea of what you need to do to create a popular challenge.


Choose an Objective
After conducting some research, it'll be time to think about your own challenge. You need to choose an objective for your TikTok challenge. Brands generally select one of two objectives: driving sales or gaining followers.
If you want to drive sales, you'll need to feature a product in the challenge. Otherwise, you'll just showcase your brand.


Determine the Content
The right content is the foundation of a successful TikTok challenge. The most successful challenges are:
Memorable

Easy to recreate

Relatable
The best challenges also get to the point quickly. Let's go back to the #GuacDance. The video announcing the challenge was straightforward and to the point. The music and dance started right up, hooking people immediately.
It was also memorable, easy to recreate, and relatable. It's so memorable that you'll have a hard time getting the song out of your head if you click on the video. Also, you can instantly picture yourself taking part in the challenge because it's so easy to recreate and relatable. It's no wonder it was such a massive hit.


Choose Popular Audio
The hottest TikTok challenges include popular audio clips and songs. For example, when Chipotle created the #GuacDance challenge, the "Guacamole Song" was already massively popular on the app.
Finding trending sounds is easy on TikTok. Open the app and click on the white plus sign. Then, select "Sounds" to see Featured, viral, and trending playlists.
Don't just choose a popular song, though. It needs to fit into your theme. While you might not find something as perfect as the "Guacamole Song," you can still choose something that fits your challenge.


Select a Hashtag
If you're going to go viral, you'll need a hashtag for your challenge. Remember the #GuacDance hashtag? This is a perfect example of choosing a memorable, shareable hashtag. Some brands also include the companies' names in the hashtag, but only do that if your hashtag will still be easy to remember and shareable. If not, leave it out. The challenge will be tied to your brand, even if the name isn't in the hashtag.


Set up the Rules for the Challenge
Users need to know what's expected of them when participating in the challenge. Spend some time thinking about the rules. Do you want people to replicate what you did in the original video, or would you prefer for the creators to add something unique? Do participants need to highlight your product? If so, how do you want them to use it?
If the rules are straightforward, you can add them to the video's caption. However, if it's a bit more complex, you might need to create rules on your website. Then, add a link to your video, so people can click on it to read the rules.
Keep in mind that simple really is better when it comes to TikTok challenges. People don't want to pour over hundreds of words of rules to participate in a challenge. That means such a challenge probably won't go viral. If possible, keep the rules so simple that people can dive right in and create their own videos.


Launch Your Challenge
At this point, you've put in a lot of hard work, and it's almost time for the payoff. Record and edit your video. Include your brand logo and the hashtag in the video, so people will associate it with your company and the challenge.
Once you're ready, publish your video. Then, you can start to attract viewers.


Market Your Challenge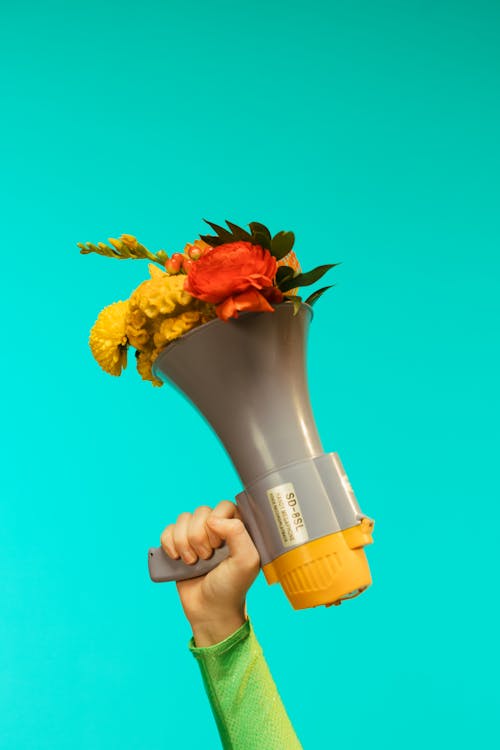 Once your video is live, you need to get it in front of as many eyes as possible. You can partner with influencers to participate in your challenge. This will help you get lots of viewers quickly.
Also, share your video on other social media sites. Then, people who follow you on those sites will check it out.
You can also boost your campaign by buying TikTok likes and views. The algorithm will take note when you get lots of engagement. Then, the app will display your video challenge to others.


Create Your First Challenge Today
Creating a viral challenge on TikTok takes some practice. Your first challenge might not take off like wildfire. However, following these tips will help you get better and better at it. Eventually, you can create a hashtag challenge that takes off and gets lots of views. At that point, you can turn into a viral sensation on TikTok.