TikTok for Beginners: Everything You Need to Know
Published on 13th of September 2022
Did you know that TikTok has one billion active users? That means you're likely missing out on reaching your target market if you aren't on the app. Fortunately, you can turn things around by learning more about TikTok. Then you'll be ready to create an account and upload engaging content for your market. Check out this TikTok guide for beginners so you can start using the social network to promote your brand or build a following.


TikTok 101: What Is TikTok?
First, it's important to make sure you know what TikTok is. Content creators and brands use the app to upload short videos on various topics. In the past, users were limited to five-second videos, but TikTok expanded it to three minutes, giving you more time to get your message across on the app.
You're free to create the type of videos you want, from lip-syncing and dancing to hacks and tips. If you're new to the app, it's a good idea to spend some time looking through other accounts in your niche to get a better idea of the type of content your market wants. Then you can create, edit, and post videos that your market will devour.


Types of TikTok Accounts
You can choose from three types of accounts when signing up for TikTok. First, you'll create a personal account by downloading the app and signing up. Then, you can navigate to the "Me" page and select "Manage Account." From there, you can switch to a business or creator account.
TikTok refers to business and creator accounts as "Pro Accounts." If you have one of these, you'll have access to enhanced analytics. Unless you're just playing around with TikTok for fun, a Pro Account is a must. Otherwise, you'll have a hard time tracking your progress and success on the app.


TikTok Trends Reign Supreme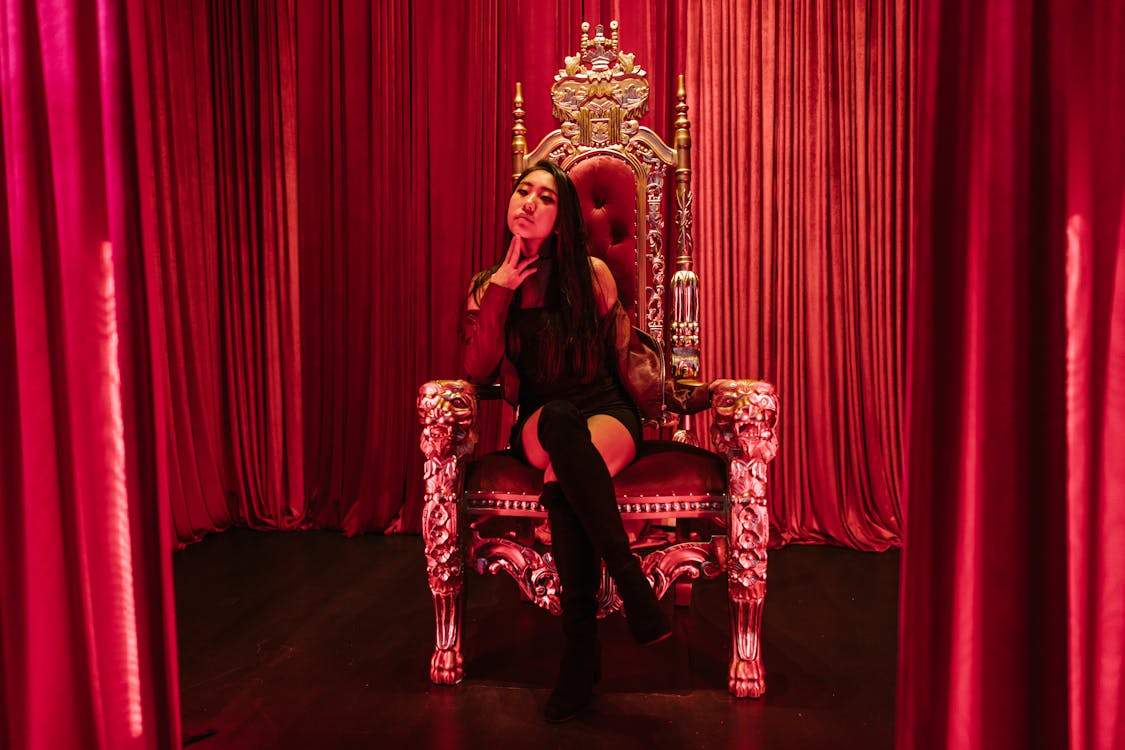 While you can create any video you want, most people choose to hop on one of the trends. Trends based on challenges, dances, hashtags, and sounds often go viral. While these trends start with a single video, others quickly follow suit to add their spin on it.
You can stay on top of trends by visiting the "Discover" tab on TikTok or searching for #trendalert. You can also find trends on the "For You" tab. This tab contains the videos TikTok thinks you're most likely to enjoy, and it's full of viral sensations. After doing some searching, you should find a trend that you're excited to join.


How to Create TikTok Videos
Now, it's time to look at how you can create a TikTok video for your audience. You'll need to click on the plus sign at the bottom of the screen. Then your camera will open up so you can record your video.
The video camera has a ton of options, allowing you to add filters and sounds while adjusting the recording speed. You can also use the self-timer when creating videos. Take your time to familiarize yourself with the in-app features and effects so you can make compelling, engaging videos.
You don't have to add everything to the video while recording. Once you complete your video, you can add stickers, effects, text, and trending sounds to the clip. Then you need to include hashtags and a caption before posting the video. You can also tag friends if you wish when uploading your short video.


Popular Editing Options
Now that you know how to upload a video, it's time to look at some popular editing features. First, the "Effects" menu is full of cool features divided into categories, including "trending" effects. This is a fantastic way to take part in the biggest trends on the app. You can also use this menu to access the green screen tool. Then you can turn on a fake background when creating your video.
The Duets feature is also a popular editing option. If you tap this feature, your screen will split into two, so you can duet with another creator. The creator won't join you live, though. Instead, you'll duet with an existing video that's already on the app. You can do this with any video, as long as the creator opted into "duets" when uploading the video.
You can also add text, clone photos, and so much more. Plus, TikTok constantly adds new effects and features, so you never know when you might find a new option when recording a video.


Engaging With TikTok Users
Engagement is extremely important when using TikTok. If you want to generate a lot of engagement on your account, you need to interact with others. That means you need to familiarize yourself with the features for engagement.
If you want to visit a user's profile, click on the profile icon. You can also follow creators by clicking the plus sign next to the account.
What if you find a video that you love? You can show that love by clicking on the heart icon. If you love it so much you want to comment, click on the speech bubble to leave some remarks. And then, if you want your followers to see the video, click on the arrow. Then you can share it with others.


Building Engagement for Your Videos
TikTok's algorithm rewards engagement. If you get high levels of engagement, your videos can end up on the "For You" tab, meaning they'll reach a large audience.
Creating high-quality videos is the first step in increasing engagement. Then use the right hashtags to reach your audience. Finally, consider buying real TikTok likes and views to take your engagement metrics to the next level. Then you can position your videos to go viral.


Get Familiar With TikTok
Now that you know the basics, you're ready to download the app, create an account, and familiarize yourself with the features. Practice a bit and then create and post your first video. Once it's live, you can buy TikTok likes and views to increase your engagement levels.